Menus
Our menus are inspired by seasonally available local produce.  Please use the links below to view our current menu offerings.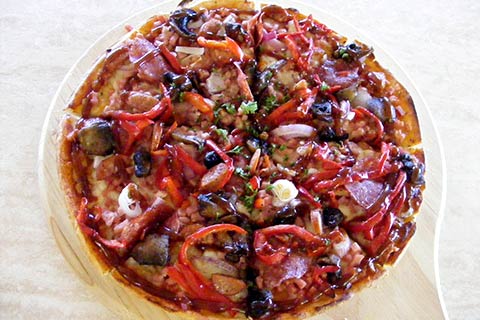 Dine In or Take Away. Available all day.  Seafood, Camembert Chicken, Meatlovers, Vegetarian and More …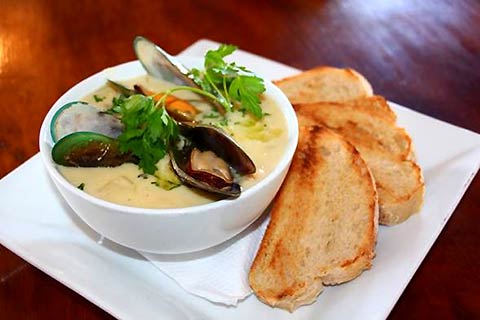 Seafood Chowder ("Famous Worldwide"), Beer Battered Fish 'N' Chips, Prawn Ceasar Salad, Open Sandwiches and More …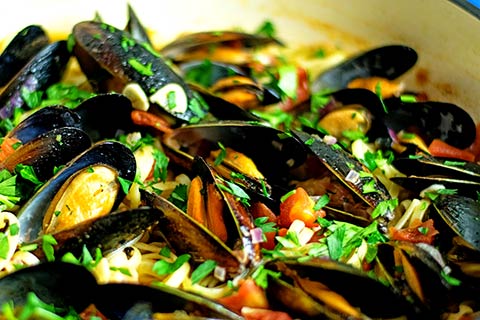 Starts at 5:30pm. NZ Greenlip Mussels,  Grilled Sirloin Steak, Lamb Fillet, Beef Rib dinner, Fish of the Day and More …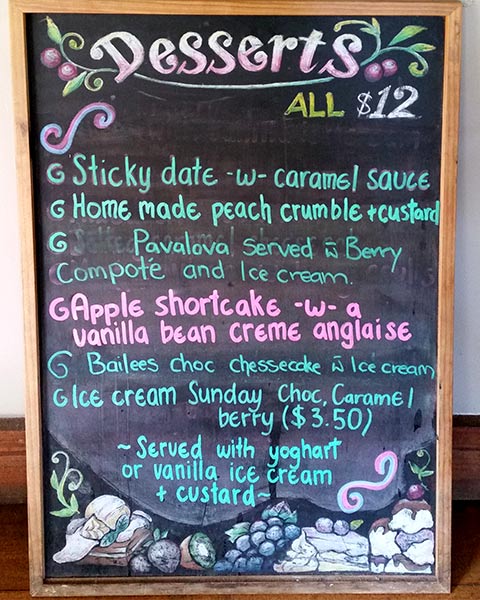 Dessert Specials
Be sure to check our Blackboards for our Desserts and Daily Specials.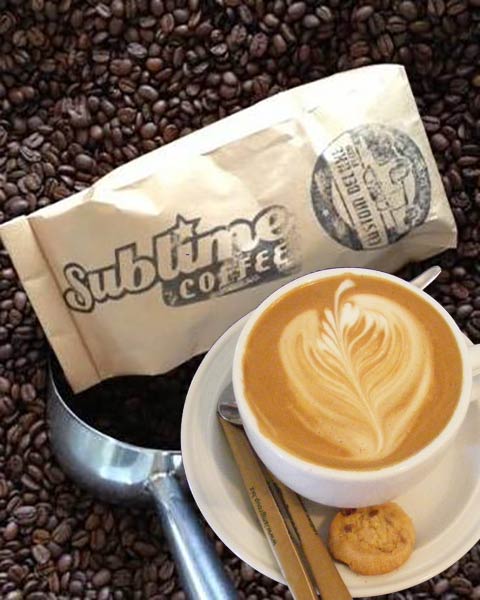 Coffees
And do not forget to try our delicious coffees made from freshly ground beans.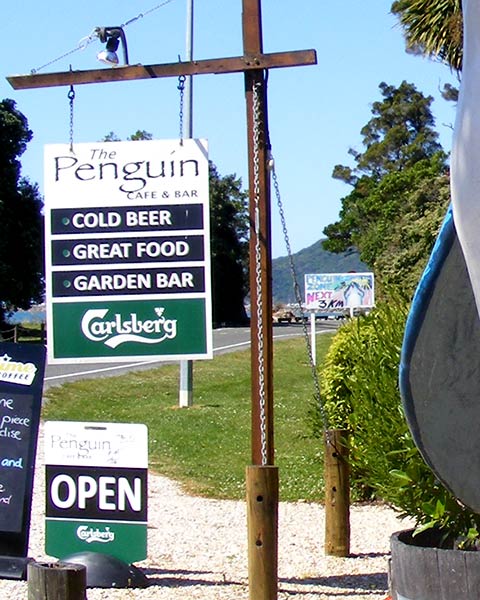 Relax indoors or outdoors in the welcoming atmosphere.
Contact Information
Darryn Eves
Melissa Gauthier
Phone: (+64) 3 525 6126
Email: penguinpohara@gmail.com
Address: 822 Abel Tasman Drive
                 Pohara, Golden Bay
Open Daily
 - Seasonal Hours
Copyright © 2017-2019 - Penguin Café. All rights reserved.
Design and Build by Mohua Webdesign - Web Design & Development