822 Abel Tasman Drive   —  Phone: 03 – 525 6126
Welcome To Our Café and Bar
First Impressions
Casual seaside dining on spacious decks, among native gardens in the courtyard area. Contemporary warm design blending into natural bush. Opposite Pohara Beach for those romantic after dinner strolls.
Ambience
Relaxed and welcoming, Penguin Cafe and Bar captures the essence of Golden Bay. Cosy open fire in winter, 23″ big screen TV. And a pool room if you wish to embark on a little friendly competition while enjoying a drink.
Food Style
Seasonal and extensive menus for lunch and dinner specialising in seafood and local produce. Gourmet pizzas to dine in or takeaway. Bar snacks available throughout the day. Kids menu available all day. Fabulous Friday night burgers. Choice of regional wines.
Perfect When
Anytime whether you want to treat your family and friends or you're in holiday mode and want a relaxing and satisfying dining experience in a stunning location with no fuss!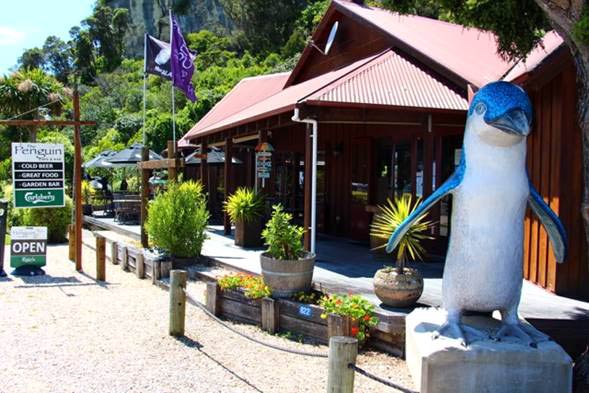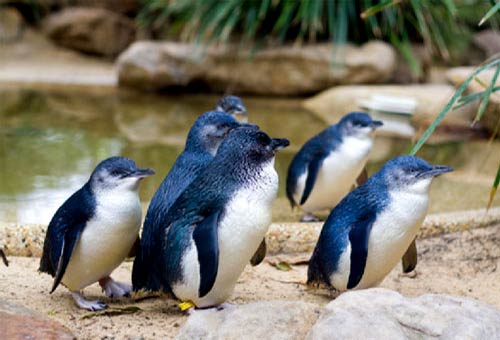 Relax in Beautiful Surroundings
After dinner, take a romantic stroll along beautiful Pohara Beach. If you're lucky, you might just see the penguins as they come ashore to nest.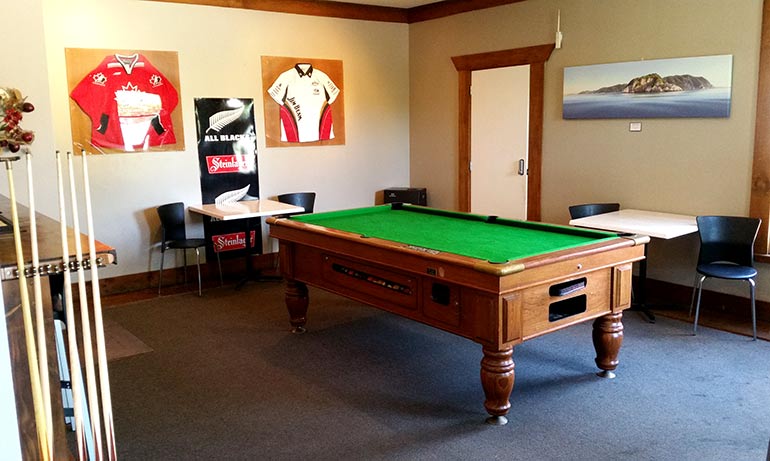 "I went into the Penguin with a very educated palette. The setting and set-up drew me in. And I hoped the food would fulfil the promise of this… I have to say I wasn't disappointed. I was there with a few friends, and we all left very happy with the great service and exceptional quality of food."
"I was taken here for breakfast on my birthday, ordered Kiwi Breakfast. The presentation was good. Eggs were perfectly cooked, there was loads of bacon – fresh cut bread all at a reasonable price. Definitely recommend this café."
Contact Information
Darryn Eves
Melissa Gauthier
Phone: (+64) 3 525 6126
Email: penguinpohara@gmail.com
Address: 822 Abel Tasman Drive
                 Pohara, Golden Bay
Open Daily
 - Seasonal Hours
Copyright © 2017-2019 - Penguin Café. All rights reserved.
Design and Build by Mohua Webdesign - Web Design & Development